Way2Abroad Education Consultancy was founded by Mr.Venu Madhav Rachamalla who has a wealth of professional experience in the overseas education sector. He has been providing quality advice and guidance to students aspiring to study abroad since 2008. With his expertise, he has helped many students realize their dream of studying in top universities across the world. Way2Abroad is now one of the leading education consultants in Hyderabad with a wide network .Way2Abroad is a team of passionate and dedicated professionals who are committed to helping students achieve their academic goals. We provide personalized counseling, guidance and support services that are tailored to the individual needs of each student. Our team is highly knowledgeable in the areas of international education, college admissions, and student success. We strive to ensure that our students have the best chance of achieving their academic goals by providing them with the tools and resources they need to succeed. We place a strong emphasis on professional counselling in addition to discussing the value of completing research projects and abiding by local laws in great detail. The recommendations from college students who have long since used our services speak volumes about the quality of our offerings. We are the best overseas education in Hyderabad with personalized guidance from experienced education consultants. We help you find the best universities and courses that match your interests and career aspirations.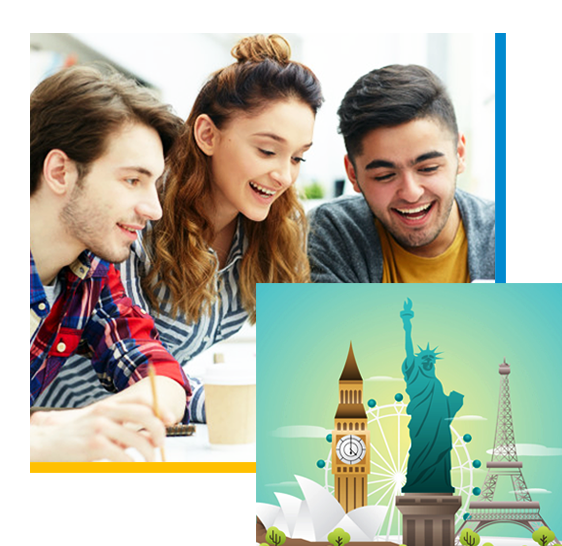 deekshitha baade
2023-01-09
Best consultancy.They are very confident about every step what they have done.Thank you venu madhav sir and team to make me to fly .
Creo Walldesigns
2022-08-29
Nice work ,my sister got visa with this consultant for USA.Easily we can refer for others
Aman Kumar Gupta
2022-07-25
Way 2 abroad is best
Palakurthi Sriram
2022-07-12
An Amazing Consultancy,which sends you to abroad,In time process,they help us in each and every aspect ,they helped me a lot I would recommend them from the bottom of my heart
Veera Manikanta
2022-06-28
I am thankful to Way2Abroad Overseas Educational Consultancy for providing me with good guidance and services. I especially thank my counselor sir for guiding me throughout the journey, I got my visa approved.
Sandeep Parvathaneni
2021-10-29
Very good consultancy and nice approach and venu sir guidence is very nice and I'm thanking very much for my getting uk visa way 2 abroad team.
Thank you so much for processing my application to country LATVIA and finally my Visa got approved.
Really very nice Consultancy,Actually my confidence levels was very poor,I felt very bad,that time I approached this Consultancy through my frd suggestion,during my interview time madu sir helped me alot, and he supports me each and every escepts,the staff was too gud,finally they made me stronger,I got visa,so I will go uk this month.
Godasu Vijayalakshmi
2021-09-27
Thankyou so much Madhav sir & team of (Way2aboard Consultancy). The process is very accurate and the Staff will support& guide us step by step in a friendly manner with proper guidance. Overall everything gone smoothly and flexible through this Consultancy.