Choosing the right college can be a crucial decision for your future career. In today's competitive job market, it's important to receive the best education possible. That's why we're excited to introduce you to Coquitlam College – a leading college in Canada that can help kickstart your career. Coquitlam College offers many advantages over other colleges, such as small class sizes, affordable tuition fees, and a variety of courses to choose from.
1. About Coquitlam College
Coquitlam College is a highly respected post-secondary institution located in Coquitlam, British Columbia, Canada. Founded in 1982, the college is accredited by the British Columbia Ministry of Advanced Education and is a member of the BC Council for International Education. Coquitlam College has a reputation for providing quality education and excellent student support services. The college offers a range of programs, including university transfer, associate degrees, and language programs. The faculty members are highly experienced and dedicated to providing students with the best possible education. The college also offers small class sizes, which allows students to receive individual attention and support from their teachers. This creates a positive and supportive learning environment that fosters academic success. The campus is modern and well-equipped, providing students with access to all the resources they need to excel in their studies. Coquitlam College is an excellent choice for anyone looking to kick start their career in Canada.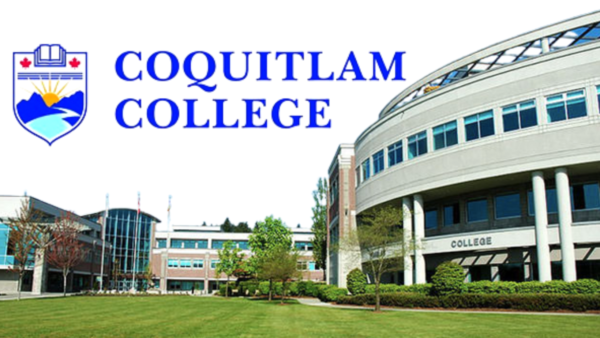 2. Quality of Education
At Coquitlam College, students receive a top-notch education that is designed to help them succeed in their careers. The college has a reputation for providing high-quality education that prepares students for the workforce. The faculty and staff are dedicated to ensuring that students receive the best education possible. They provide one-on-one attention and support to help students succeed academically. The college has a comprehensive curriculum that covers a wide range of subjects. The programs are designed to prepare students for the workforce and provide them with the skills and knowledge they need to succeed. The college also offers many extracurricular activities and clubs that help students develop their skills and interests. This provides students with a well-rounded education that prepares them for a successful career. Coquitlam College also has a state-of-the-art campus with modern facilities and technology. The classrooms and labs are equipped with the latest technology, providing students with a hands-on learning experience.
3. Campus Life
Coquitlam College is a fantastic place to kickstart your career in Canada. The campus life is vibrant and full of activities that keep students engaged and connected. The campus is located in a beautiful and peaceful area that makes it conducive to learning. The faculty and staff are friendly and supportive, and they are always willing to help students achieve their goals. Students from all over the world come to Coquitlam College, bringing with them diverse cultures and perspectives. This creates a multicultural environment where students can learn from each other and develop a global perspective. The college offers a variety of extracurricular activities, including clubs, sports teams, and volunteer opportunities. This allows students to pursue their passions and interests outside the classroom and develop leadership skills.
4. Career Opportunities
Coquitlam College is the best place to kickstart your career in Canada because of its outstanding educational programs and the many career opportunities it offers. At Coquitlam College, students can choose from a variety of programs to meet their individual needs and career goals. The college offers diploma, certificate, and degree programs in many fields, including business, engineering, science, and arts. The programs are designed to provide students with the knowledge and skills they need to succeed in the workforce. Coquitlam College also offers many career opportunities to its students. The college has partnerships with many local and national businesses that provide students with internships, co-op programs, and other opportunities to gain hands-on experience in their field of study. This enables students to gain valuable experience and make connections in the industry while they are still in school. Additionally, Coquitlam College offers career services to its students, including resume writing assistance, job search strategies, and career counseling. The college also hosts career fairs and other events that bring students and employers together. This provides students with an opportunity to network with potential employers and learn about job openings in their field.
We hope this article has given you a great insight into why Coquitlam College is the best place to kickstart your career in Canada. From its range of programs to highly experienced staff, students are provided with a great environment to excel and reach their desired career goals. Studying in Canada is an exciting prospect and Coquitlam College offers an exceptional education and experience. Why not consider Coquitlam College for your higher education? For more information please visit https://way2abroadoverseas.com/ .